Both in football and in business, the fourth quarter is when teams rise up meet challenges and deliver unforgettable performances. And your performance in Q4 not only determines how you finish 2018 but also how you start 2020.
Today, we're going to be talking about how to finish Q4 strong. I'm going to give you two killer tips on how to finish the fourth quarter strong. But first I want to go over your third quarter results. So what I want you to do right now is get out your business plan and we're going to go over a couple of different numbers.
Number 1: have you conducted 75 percent of the conversations that you said you were going to conduct in 2019?
Number 2: have you conducted 75 percent of the appointments. You said you were going to conduct in 2019?
Number 3: Have you conducted 75 percent of the transactions that you wanted to happen in 2019?
Number 4: is going to be do you have 75 percent the profit that you wanted to create in 2019?
Number 5: Have you followed through on all of the marketing strategies that you said you were going to implement in 2019?
Number 6: What are the biggest lessons that you've learned in the first three quarters of 2019 so far?
So the big question is how do you do if you're way ahead of pace and you're doing awesome. Congratulations. Keep up the great work. But when 2020 rolls around let's set some bigger goals that we can continue to be in growth mode. Now if you're a tad behind on where you wanted to be no problem keep watching this video. That way we can talk about how to supercharge the rest of the fourth quarter for you to help you achieve your goals. And if you're way behind your goals it might be time to get an outside perspective and evaluate what it is that you're doing right and what it is that you're doing wrong in order to achieve the goals that you want to achieve.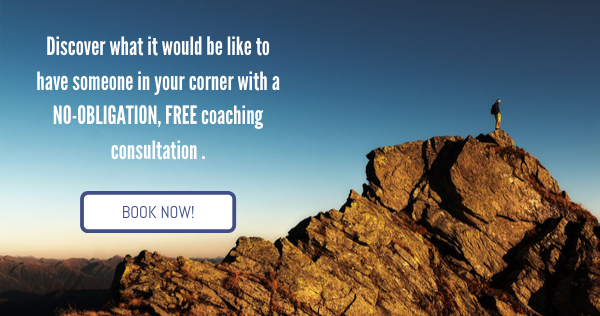 So now let's get into those two killer steps to help us finish this quarter strong.
The first one is that we're going to create three different goals and once you get these goals up and visual in your office that way you're seeing them every single day.
Number 1: How many appointments do you want to set before the end of the year.
Number 2: How many listings taken not listening sold but just listing contracts signed. Do you want to take by the end of the year.
Number 3: How many closed sales, whether that's listings or whether that's buyers, do you want to have by the time the December 31st rolls around. And again by getting these up and visual we're going to create that sense of urgency that we can make sure that we finished 20 19 strong.
So the second step to make sure that we're going to have a strong finish to 2019 is to make it a competition or a challenge. And you know without accountability there's really no motive to act or to perform. If football teams they don't keep score you know when you see them put that four up they're probably not putting that four up anymore because there's no motive to actually win. They're just doing something just to do something.
So here's exactly what I want you to do. Go find someone in your office and I want you guys to create a challenge with each other and it can be based on I know I've talked about appointments I've talked about conversations I've talked about listings take and I've talked about soul you know whatever the metric is that you want to track. I don't care what it is just make it what that partner in the office and maybe the loser has to buy lines or could be a new suit or whatever it is. I don't really care what it is just get some kind of accountability some kind of challenge to make sure that you're enforcing those actions.
Now for those of you that are saying well I don't have anyone in my office and so I don't know how to do this with well you could do with your kids or with your spouse maybe your kids want to take a trip to Disneyland and they've been begging you about it forever. Well, what if you made them this agreement or this challenge was you know if mom or dad sells eight homes or if it's 12 homes or if it's four homes whatever that number is for you. If I sell that many homes then why go to Disneyland. What do you think your kids are gonna be asking you every single day Dad Mom. Did you sell another home today. Did you sell another home today. Did you sell another home today to eventually get to the point where you're going to say you know what I have to start making more calls and more appointments and getting more listings getting more sales so I can just make sure this conversation doesn't happen either way whether that's where someone the office or with one of your family members you have to create that accountability to make sure that it's keeping you on track. So the choice is really up to you. Are you content coasting and easing out to the rest of 2019, or are you going to step up, keep yourself accountable, and reach your goals and set yourself up for Monster 2020?
Tell me how many appointments that you're going to conduct for the rest of Q4 and the comments below. And what exactly it is that you're going to do differently.